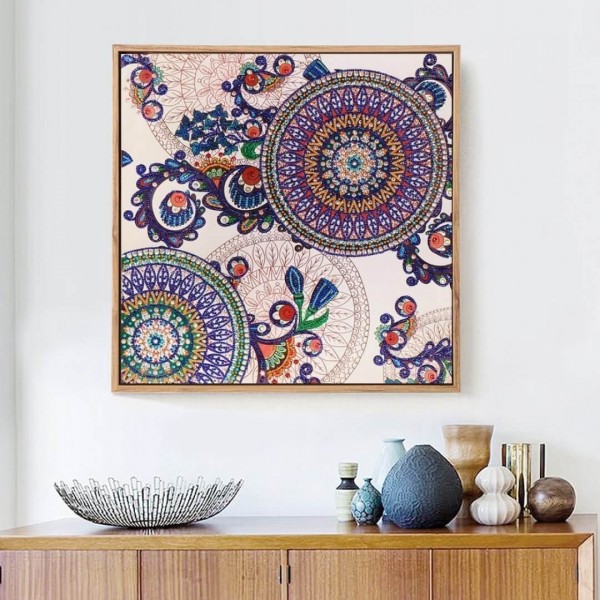 Living in the capital city means being surrounded by demands and pressures. It can be so stressful and sometimes you forget to take a step back and relax. Art therapy through canvas painting is one of the ways to develop ourselves and release stress. You don't have to be good at painting, because the aim of this class is to get to know about yourself better. This workshop is tutored by Bunga Fatia, a professional mural artist and

Amalia Novita Retaminingrum M.Psi.,CGA

Certified Art Therapist & Master Psychologist of Child Education

. Moderated by Divanda Gitadesiani, the founder of Klei & Clay who will give you short info about healing aromatherapy. You will surely feel relax again after doing this workshop.

What will you learn:


Pengenalan dan praktik pernapasan meditasi untuk melepaskan stress.

Aromatologi, manfaat dari essential oil untuk atasi cemas, stress, dan emosi

Belajar melukis mandala untuk mentransfer energi negatif ke sebuah seni.

Teknik pencampuran warna dengan cat arkilik.

Sharing dengan psikolog untuk mengenal diri sendiri dan potensi lebih dalam berdasarkan lukisan mandala kamu.

What will you get:


Art Media + Home Drawing

1 on 1 consult with a professional psychologist

Coffee & Snack

Goodies bag with a voucher discount and free product



When the event held?
Three Folks Cilandak
South of Jakarta

10.30 AM - 01.00 PM
Saturday, 21 Mar 2020
Learn How To Paint Mandala for Self Healing (Art Therapy Workshop) - 21 Maret 2020