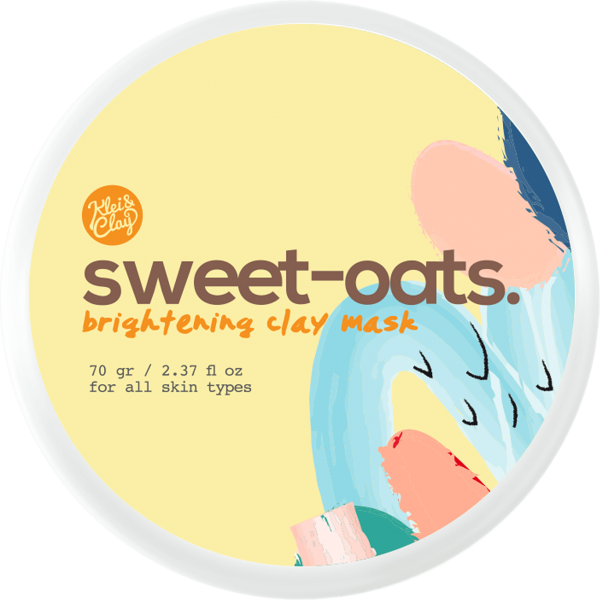 Papaya and grounded oats are well known as a natural brightening and soft-exfoliant agent. This paste-mask formula work to deep cleanse the skin, smalls the pore, the combo of honey, shea butter, and vanilla naturally give a moist, relaxation, and sweet feel after.
DIRECTION: Apply a thin layer to clean skin. Slight tingling is normal with this mask as it works to brighten and exfoliate the skin. Leave on 5-8 minutes. Rinse with warm water. Use 2–3 times per week for the best result. Don't forget to use SPF the day after.
Due to natural ingredients, color and scent of oil may vary.
50gr ml | 1.69 FL. OZ.
SHELF LIFE: 3 Months
KEY INGREDIENTS
Papaya Extract: Natural forms of Alpha-Hydroxy Acids (AHAs), acts as a powerful exfoliator and will make your skin lighter and softer.
Grounded Oats: Another food ingredients which has rich anti oxidants and helps undo damage done to your skin by pollution, UV rays and chemicals. Oats also can be used to calm eczema and heal psoriasis.
Honey: Naturally antibacterial and great for acne treatment and prevention. Rich of antioxidant which is helping for slowing down aging. This humectant is extremely moisturizing and soothing. Will help create a glow look for your skin.
Lemon Oil: We can't resist that our food is similar to skin food. Lemon Oil is natural detoxifier and contains antiseptic properties. Lemon also tightens the skin, preventing wrinkles and removes excess oils that clog pores.
FULL INGREDIENTS
Rose Water, Carica Papaya (Papaya) Fruit Extract, Kaolin Clay, Raw Honey, Vegetable Glycerin, Butyrospermum Parkii (Shea Butter), Simmondsia Chinensis (Golden Jojoba) Oil, Benzyl Alcohol, Benzoic Acid, Dehydroacetic Acid, Tocopheryl Acetate, Citrus Limon Oil, Lavandula Aungustifolia (Lavender) Oil, Curcuma Longa (Turmeric) Oil, Vanilla Planifolia Oil, Vitamin E (1%).
*This mask needs to be store at refrigerator due it contains a lot of super-fruits.
Sweet Oats Brightening Clay Mask 70gr