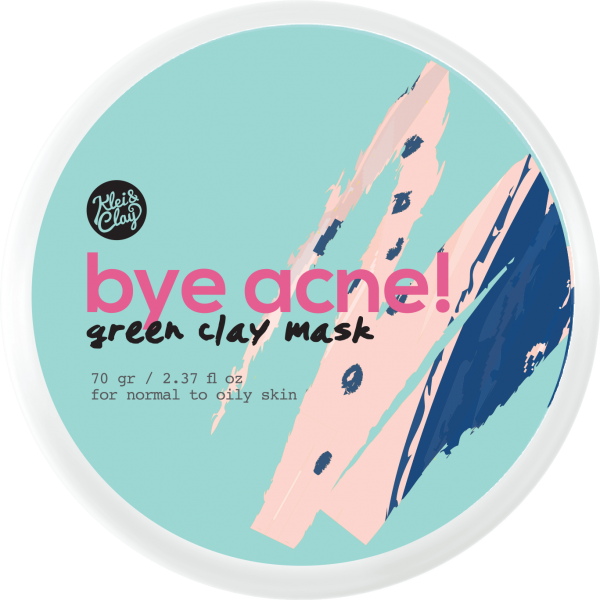 Our first popular face mask that contains the combo of French Green Clay and Tea tree oil are amazingly help to fight acne and blackhead. Plus Shea Butter makes your skin feel moist and the therapeutic mix of peppermint and spearmint oil will relax your muscles after a long day.
DIRECTION: Apply a thin layer to clean skin. Slight tingling is normal with this mask as it works to brighten and exfoliate the skin. Leave on 5-8 minutes. Rinse with warm water. Use 2–3 times per week for the best result. Don't forget to use SPF the day after.
Due to natural ingredients, color and scent of oil may vary.
50 gr | 1.69 FL. OZ.
SHELF LIFE: 3 Months
KEY INGREDIENTS
French Green Clay: Amazingly absorbent clay that excess your dirt, oil, blackheads and pollution. Besides that, this clay is great for helping to clear occasional skin blemishes.
Tea Tree Oil: A popular choice of Australian-made essential oil for acne treatment. The anti-inflammatory and antimicrobial effect of tea tree oil helps to soothe, calm redness, prevent and reduce acne scars, leaving you a healthy acne-free skin after.
Witch Hazel Extract: A plant extract that rich in tannins and powerful anti-inflammatory properties that useful in the treatment of acne. It acts as an astringent, causing the tissue of skin to contract to help shrink pores while also soothing your skin.
Shea Butter: A holy-grail butter that great for hydrating most of the skin. It has high levels of oleic, linoleic and stearic acids are effective ingredients to combat the toxins on your skin cells.
FULL INGREDIENTS:
Rose Water, French Green Clay, Kaolin Clay, Witch Hazel Extract, Vegetable Glycerin, Butyrospermum Parkii (Shea Butter), Simmondsia Chinensis (Golden Jojoba) Oil, Benzyl Alcohol, Benzoic Acid, Dehydroacetic Acid, Tocopheryl Acetate, Malaleuca (Tea Tree) OIl, Citrus Limon Oil, Mentha Spicata (Spearmint) Oil, Mentha Piperita (Peppermint) Oil.
Bye Acne Green Clay Mask