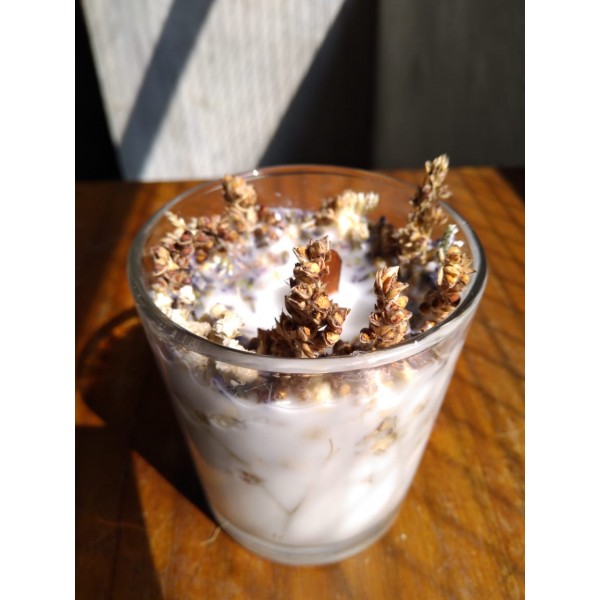 Being successful of last Botanical Aromatic Candle Workshop on 2019, attended by 150 students in a total. Klei & Clay opens a mini class to learn how to make Botanical Aromatic Candle with a few students (max.15 students) and more private. This #KleiLab mini-class will be taught by Klei & Clay's founder, Divanda Gitadesiani who experienced in skincare natural formulation, arts, and crafting. She will teach you in a fun way while drinking good coffee/tea from Nusa Kopi. Book your seat now before it last!

When and where?
- Saturday, 15th February 2020 | 10.30 - 13.00
- Nusa Kopi Lt.1
What will you learn?
- How to make a basic soy wax candle
- How to decorate and arrangements the dried flowers
- How to blend the personalized fragrance
What will you get?
- Your own personalized 250ml Botanical Candle
- Coffee
- Goodie bag of Voucher Discount
- E-certificate

What do you need to bring?
- Nothing but your spirit learn.

No refund, if you don't attend.
(Reschedule may apply with T&C*)
Botanical Candle Making Workshop 15 Februari